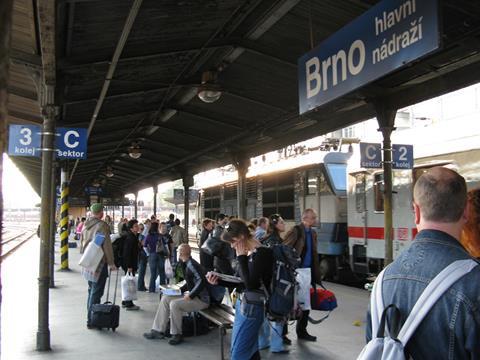 CZECH REPUBLIC: A memorandum setting out plans to increase access to rail transport in the Jihomoravský region and provide more options for commuting into Brno has been signed by the Ministry of Transport, infrastructure manager SŽDC, the regional authority, three municipalities and regional transport authority Kordis JMK.
This paves the way for rehabilitation and electrification of the 3 km Hrušovany u Brna – Židlochovice line which was closed in 1979, modernisation and electrification of the 8·9 km Šakvice – Hustopeče branch, and construction of a 2 km electrified alignment between Lhota Rapotina and Boskovice.
Completion of the rail investment programme is envisaged by 2022.