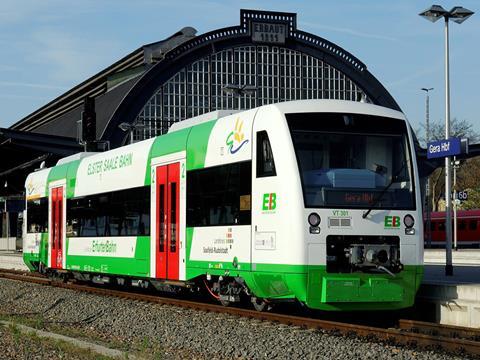 GERMANY: The Land of Thüringen has directly awarded Erfurter Bahn a contract to operate a Zeulenroda – Hof passenger service from June 2022 to December 2024.
The contract covers 360 000 train-km/year.
A direct award was used as the service is operated as a continuation of Erfurter Bahn's Gera – Zeulenroda route, and it aligns the end dates of the contracts to enable a competitive tender for the operation of the through route from December 2024.