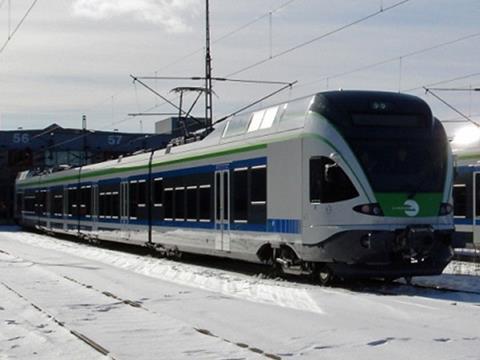 FINLAND: Stadler Bussnang has received a €54m order to supply a further nine Flirt four-car electric multiple-units for Helsinki commuter services, including the ring line which is under construction to serve the airport from December 2014.
The order signed on December 9 is an option on the €190m contract for an initial 32 Flirt trainsets which was placed in 2006. Designated Sm5 by national railway VR, the first of these units entered service around the capital in late 2009.
The order has been placed by Junakalusto Oy, a rolling stock procurement, leasing and maintenance joint venture which is owned 65% by the Helsinki, Espoo, Vantaa und Kauniainen local authorities and 35% by VR.