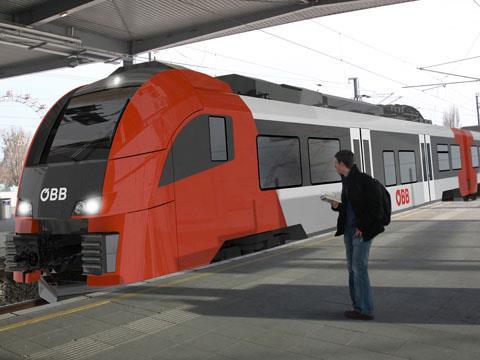 EUROPE: GySEV has awarded Siemens a contract to supply five Desiro Mainline electric multiple-units by May 2016.
The EMUs are to be deployed on services across the border between Hungary and Austria, from Fertöszentmiklós to Neusiedl am See and from Deutschkreutz to Wulkaprodersdorf and Eisenstadt.
Siemens was awarded the €30·7m contract without a tender, as there is a requirement for compatibility with the Desiro ML units previously ordered by ÖBB.