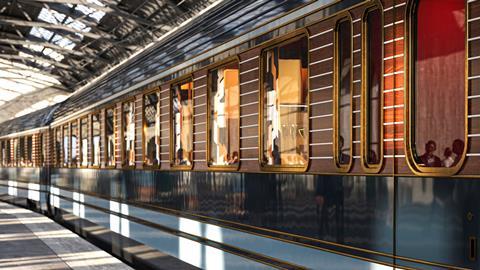 ITALY: National operator FS Group has established FS Treni Turistici Italiani to provide luxury and tourist-focused train services. These will position rail travel 'as an integral part of the holiday, a quality component of the overall tourist experience'.
FS Treni Turistici Italiani has three service areas:
Luxury: operating 'prestigious high-end trains', including Belmond's Venice Simplon Orient Express and the Orient Express La Dolce Vita which will launch next year;
Express & Historical Trains: offering services, including night trains, on medium to long-distance routes between the main Italian cities and tourist destinations using coaches from the 1980s and 1990s that will undergo significant refurbishment at FS Group's Rimini workshops. It will also operate excursions using historic rolling stock owned by the Fondazione FS;
Omnibus-Regional: providing affordable tourist services on lines in areas of interest for their history, scenery, food and wine.
As well as meeting the growing demand for rail tourism in Italy, FS Treni Turistici Italiani is intended to promote sustainable travel to well-known destinations as well as sights off the main tourist routes.