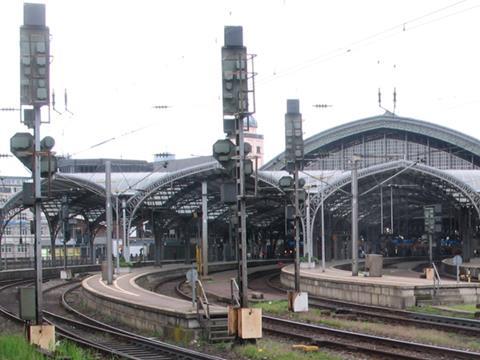 GERMANY: The Rhein-Ruhr, Westfalen-Lippe and Rheinland transport authorities have jointly selected a consortium of National Express Rail GmbH and IntEgro Verkehr to operate two passenger services from the December 2015 timetable change.
The decision was announced on February 6, with signing subject to a 10-day regulatory standstill period. The services are currently operated by DB Regio and carry around 18 million passengers/year:
RE7: Rheine - Münster - Hamm - Hagen - Wuppertal - Solingen - Köln - Krefeld
RB48: Wuppertal-Oberbarmen - Solingen - Köln - Bonn-Mehlem
National Express expects the services to generate revenue of around €1·6bn over the 15-year contract period.
The transport authorities require the operator to procure 36 new electric multiple-units, and negotiations are underway with potential suppliers. The operator would sell these EMUs to the VRR and NWL authorities and then lease them back. This financial model is also being used for the RB47 contract which was awarded to Abellio last year and starts in December 2013.
The new units are required to have step-free access at all doors, two toilets with at least one fully accessible, onboard CCTV, and cycle and pram spaces. They must offer a maximum speed of 160 km/h rather than the current 140 km/h, as well as faster acceleration to improve the ability to recover from delays. The operating contract will include penalties for delays of more than 2 min.