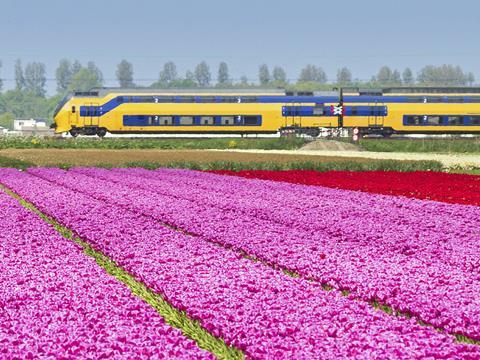 NETHERLANDS: National passenger operator NS announced on April 28 that it had discovered 'serious irregularities' during an internal compliance investigation at its Qbuzz subsidiary. This followed the award of a 15-year concession to operate a range of regional passenger services in the Limburg region.
After an international tendering competition, the province announced on March 10 that NS and Qbuzz had been selected to operate the routes in 2016-31 through a newly-established subsidiary, Abellio Limburg. However, when an internal compliance audit discovered some e-mails suggesting a possible irregularity, NS brought in lawyers De Brauw Blackstone Westbroek to undertake an independent review of its bid process.
According to NS, the Qbuzz bid team had received 'unauthorised confidential information' from a former employee of incumbent operator Veolia Transport Limburg, who had been hired through an intermediary despite being subject to a non-competition clause. However, it has not yet been established whether this information had a material impact on the outcome of the tender.
NS says it is 'shocked' by the findings of the investigation, which it has passed on to the Province of Limburg, with its apologies. The company adds that it would 'fully respect' any decision if the province chooses to revoke the award and exclude Abellio Limburg from a re-bid.
Two directors of Qbuzz and Abellio Nederlands have been suspended, and NS is considering whether to take disciplinary action against other employees. The former Qbuzz general manager, who had been acting as a consultant since retiring in February, has had his contract terminated, as has the Veolia employee, who was due to take up a full-time post on May 1.
Explaining that Qbuzz was 'not properly embedded' into the company's compliance culture, NS accepts that this will need to be monitored more closely in the future. The railway is to undertake a comprehensive review of its internal control processes, including recruitment and testing, professional values and risk management, and its 'whistleblowing' arrangements.
Meeting on April 29, the Limburg Provincial Council confirmed that the contract award to Abellio should be cancelled. According to the provincial Deputy for Infrastructure Patrick van der Broek, two options are still on the table: to offer the concession to the second-placed bidder Arriva or to re-run the tendering competition completely. In the latter case, it is unclear whether NS and Abellio would be permitted to bid.