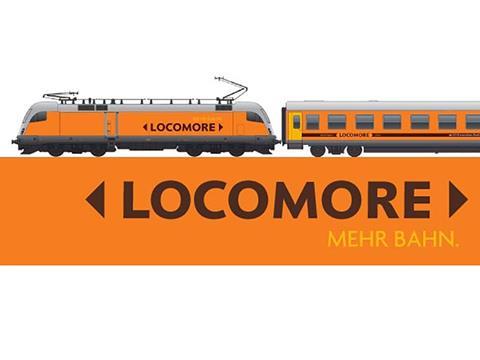 GERMANY: A crowd-funding campaign has successfully raised the minimum of €460 000 which Locomore needs to launch a Berlin – Kassel – Frankfurt – Stuttgart open access service in September, the company announced two days before the campaign ends on January 29.
This will be used to cover start-up costs including leasing locomotives and coaches as well as recruiting staff. A total of €478 498 had been raised through loans and ticket sales as of 12.00 on January 27, and any further funding would strengthen the project.
Locomore is offering incentives such as tickets on the inaugural train and advance Berlin – Stuttgart fares of €22, and is also selling promotional items.
Train paths have been secured from DB Netz for the planned service, which would use modernised compartment coaches with tables, free wi-fi and power sockets. Locomore says the maximum speed of 200 km/h would enable a 6½ h Berlin – Stuttgart journey time, which would be slightly slower than a Deutsche Bahn ICE service but significantly faster than long-distance buses. Bicycles would be carried.
'People's broad support in the last three months has been great', said Locomore founder and majority owner Derek Ladewig. 'It shows us that our ideas are right: fair, effective and ecological rail travel'.