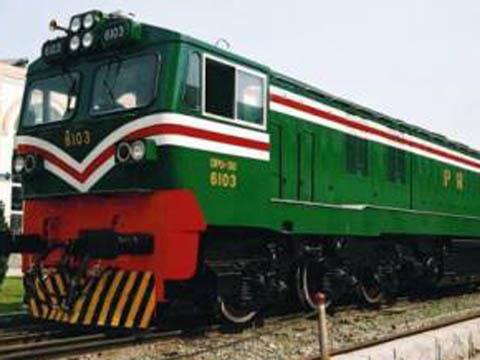 PAKISTAN: Prime Minister Yousuf Gilani inaugurated the first privately-managed Business Express service between Lahore and Karachi on February 3.
The train is operated under an agreement between Pakistan Railways and Four Brothers International, which sells the premium-priced tickets aimed at business travellers and provides the onboard services including bedding, catering and entertainment in return for 14% of the revenue.
Four Brothers is investing Rs225m in the venture, refurbishing an initial nine air-conditioned coaches and providing dedicated booking offices and passenger lounges. PR expects to earn Rs1·5bn a year from operating the service.
The Prime Minster told local media the venture would 'not only introduce the private business to passenger operations on the rails for the very first time but also provide Pakistan Railways with an insight into the dynamics of the private sector', and thus be instrumental in reviving the troubled rail system.
PR is planning to outsource management of further passenger trains, and the government hopes private companies will import locomotives and wagons to launch their own freight services.
At the end of January PR reinstated Karachi – Lahore freight services which had been suspended since August owing to an acute shortage of operational locomotives and funds to purchase fuel. Karachi – Faisalabad parcels services have also been reinstated. Last month PR was hoping to operate 10 freight trains a day, subject to having 15 serviceable locomotives.
On February 10 the cabinet gave the go-ahead for a long-discussed order for 75 new locomotives, approving a US$105m agreement with Dongfang Electric Corp which was signed in December 2008 but became mired in procurement policy disputes between the government and PR. The deal is to be funded by China, with PR paying in instalments.