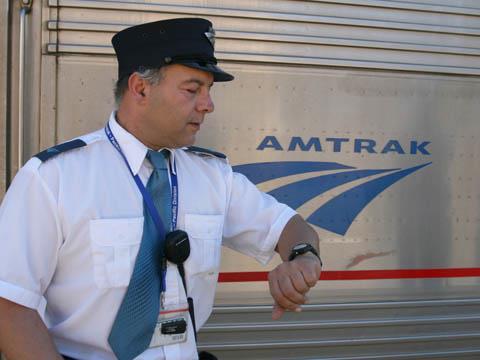 USA: Virginia's Governor Bob McDonnell announced on December 20 that daily inter-city passenger trains will return to Norfolk within three years, restoring regular services to the Hampton Roads region for the first time since 1977.
The announcement followed the signing of an agreement between the Commonwealth of Virginia and Norfolk Southern paving the way for improvements to a section of the NS Heartland Corridor to permit passenger operation between Petersburg and Norfolk at up to 125 km/h.
Funded by an $87m grant from the Rail Enhancement Fund, the work will include improved signalling, additional tracks and passenger train servicing facilities, plus a new station at Norfolk's Harbor Park. A connection between NS and CSX tracks near Petersburg will allow trains to join the existing route used by Amtrak's Virginia Regional services south of Washington DC. Design work has already started, and construction is expected to begin in 2011.
The initial service will see one train each way per day running through from Norfolk to Richmond and Washington, possibly continuing over the Northeast Corridor to New York or Boston. Additional trains may be added later if funding permits.
McDonnell said the agreement would 'bring direct inter-city passenger rail service to one of Virginia's largest population centres', noting that 'the Hampton Roads region is home to over a million Virginians, including thousands of Federal employees and military personnel, who currently have limited transportation choices. This service will provide an alternative to the heavily congested I-64 and I-95 corridors.'
Hailing the agreement as 'a perfect example of business and government working creatively, co-operatively, and quickly to meet a challenge', Norfolk Southern CEO Wick Moorman said the company was 'proud to be part of a timely and forward-looking response to a pressing public issue.'
However, Virgina's Department of Rail & Public Transportation is still negotiating with CSX and Amtrak for the improvements to CSX tracks which will be needed before the service can start.