POLAND: Regional operator Koleje Dolnośląskie says it is the first in Poland to offer dedicated bicycle transport services, attaching bright yellow vans to its DMUs between Wrocław Główny, Sobótka Zachodnia and Świdnica Przedmieście.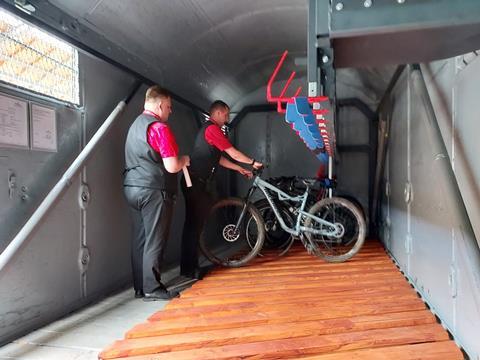 Each van can carry up to 38 bicycles, which can be loaded and collected at the three main stations. Tickets can be booked from the KD ticket office in Wrocław or via the KOLEO online portal, no later than 30 min before the scheduled departure. Users must then hand their bicycles to the van crew 15 min before the train leaves.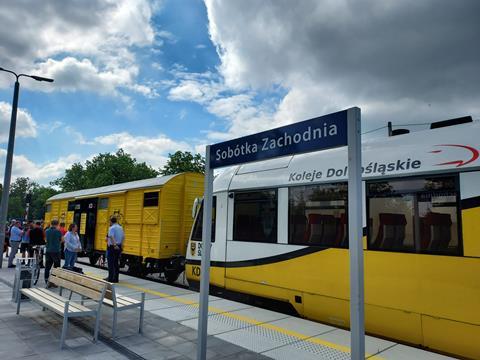 The service has been an immediate success, with 15 000 people expressing interest in the first week of operation. The region has many attractive cycle tracks, including a popular 10 km route from Sobótka Zachodnia to the summit of the nearby Ślęża massif.
The bicycle vans will run every weekend during the summer holiday period, and KD President Damian Stawikowski says the operator will look at introducing them on other routes following the initial pilot.