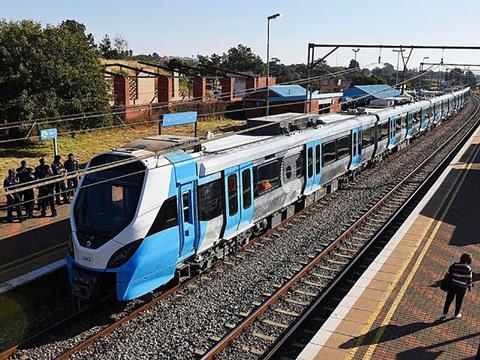 SOUTH AFRICA: The interim board of Passenger Rail Authority of South Africa has been dismissed, and the troubled organisation has been put into administration Transport Minister Fikile Mbalula announced on December 9.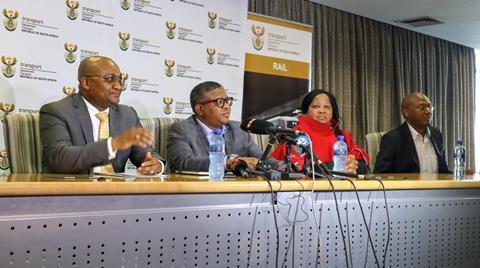 The interim board had been running PRASA since April 2018, with a remit to turn the commuter rail operator around and establish a permanent leadership team.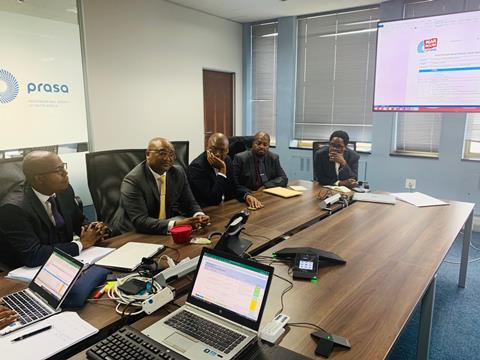 However, it had made little progress, and in October the country's Auditor General Kima Makwetu issued a damning report on the 2018-19 financial year, warning of 'instability' in the senior management and a lack of accountability among senior officials. He also noted that PRASA had failed to spend its full budget allocation for capital projects. Local media reported allegations of improper, irregular and corrupt behaviour, as well as 'fruitless and wasteful expenditure'.
Acting Group CEO Dr Nkosinathi Sishi, who had been leading the operator since the resignation of interim CEO Sibusio Sithole in February, has also had his appointment terminated.
Businessman Bongisizwe Mpondo has been appointed as Administrator with immediate effect, with a remit to address all the matters raised in the Auditor General's report, to accelerate interventions aimed at improving performance, and to undertake a review of PRASA's 'operational design'. He is also tasked with developing PRASA's capability to manage its capital programme, and implementing a modernisation programme, initially focusing on fencing and signalling, as well as addressing issues 'requiring co-operation with Transnet'.
Deep-rooted problems
Explaining his decision, Mbalula said PRASA was 'an important institution that plays a major role in South Africa's public transport value chain'. However, it had deep-rooted problems which would not be solved by merely replacing the interim board with a permanent one.
'I have decided to dissolve the interim board and place PRASA under administration with immediate effect', he said. 'The Administrator will run the affairs of PRASA as a de facto Board of Control as envisaged in their founding law and as an Accounting Authority in terms of the Public Finance Management Act.
'I arrived at a conclusion that a more incisive intervention that enables quick turn-around times in decision-making with a view to stabilise operational performance is more urgent that an appointment of a permanent board. This view was supported and agreed to by cabinet.
'I have no doubt that PRASA is well endowed with men and women who are not only committed to do their best to make sure PRASA succeeds, but who also possess the requisite talent to ensure that we transform the travel experience of our people. Each one of the 16 350 people employed by PRASA has an important job to do, in ensuring that the wheels continue to turn.'