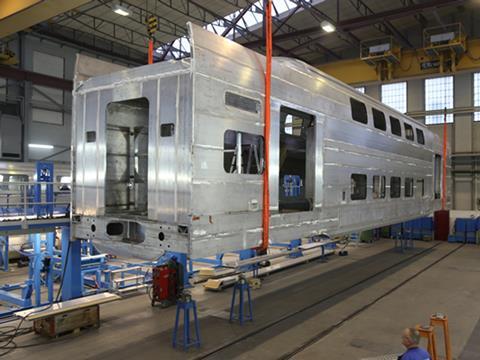 RUSSIA: The Russian Railways board has approved the sale of half of its 50% stake in airport train operator Aeroexpress to TransGroup subsidiary Delta-Trans-Invest, which currently has a 25% shareholding.
The reported price of €11·7m is based on a market value calculated by an independent appraiser.
Announcing the planned sale on February 11, RZD said it was still interested in the development of Aeroexpress, but 'significant underfunding of its own railway infrastructure' means it lacked the financial resources needed for investment in the air-rail operator.
Aeroexpress runs trains to Moscow's Sheremetyevo, Domodedovo and Vnukovo airports, provides suburban services to Lobnya and operates airport trains in Kazan and Vladivostok. More than 20·1 million passengers were carried in 2013.
It also acts as an agent for RZD, providing ticket sales and passenger services on the Sochi airport rail link and leasing out space at the Sheremetyevo rail termina
Aeroexpress current shareholding

Russian Railways
50%
TransGroup (Delta-Trans-Invest)
25%
Iskander Makhmudov
17·5%
Andrei Bokarev
7·5%
Stadler Rail's Altenrhein factory in Switzerland has produced the first aluminium bodyshell for the 25 double-deck EMUs which Aeroexpress ordered in May 2013 at cost of €381m. The first EMU is scheduled to be delivered to Russia for certification in October 2014, with entry into service on the Moscow routes planned for June 2015. Gazprombank is providing a 15-year financing package for the EMUs, while SERV Swiss Export Risk Insurance is providing project risk insurance in roubles for the first time.