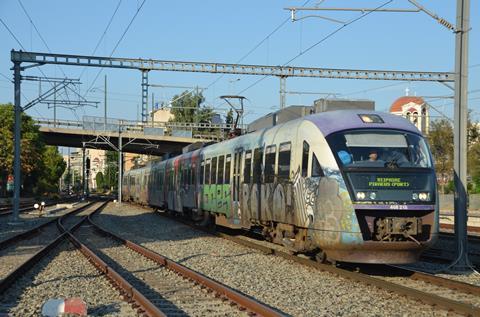 GREECE: The ministries of Infrastructure & Transport and Finance have awarded Trainose a 10-year public service obligation contract to continue to provide passenger services.
The PSO contract signed on April 14 is worth €50m/year and has an option for a further five year extension. Trainose has been owned by Italy's national railway holding company FS Group since 2017.
'This new contract significantly improves the efficiency of passenger railway transport in Greece', said Minister of Infrastructure & Transport Kostas Karamanlis.
Trainose CEO Maurizio Capotorto said the income would be used for purposes including modernising the fleet so to make services more environmentally sustainable.
'Greece is an important country for us and very soon we will announce new initiatives with the aim of enhancing our services and developing increasingly effective and sustainable rail transport', he said.