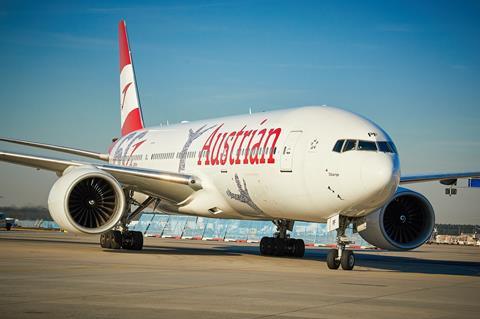 AUSTRIA: Inter-city rail travel will replace domestic flights between Wien and Salzburg, Austrian Airlines announced on July 2.
The national airline said it had decided not to reinstate flights between the country's two principal cities after the coronavirus hiatus, 'for a better climate'. Instead it will expand its AIRail co-operation agreement with Austrian Federal Railways.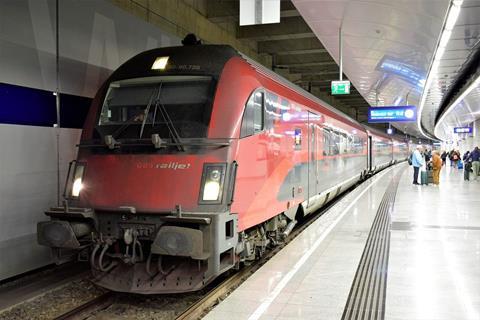 From July 20, ÖBB will operate up to 31 direct trains a day between Wien airport and Salzburg's main station, representing a 10-fold increase on the current service. There will be an hourly Railjet each way between 05.00 and 20.30, offering an end-to-end journey time of 2 h 49 min. The trains will be allocated Austrian Airlines flight numbers to ensure visibility in the airline booking systems. Austrian said passengers would have a guaranteed connection in both directions, with automatic rebooking onto 'an alternative travel connection' if they miss their flight or train 'due to an unexpected late arrival of the train or aircraft'.
Business Class passengers will travel first class and have free access to the ÖBB Lounge, while all passengers will receive a catering voucher to use in the ÖBB restaurant car. AIRail services will also be part of the airline's frequent flyer programme. Bookings open from July 3.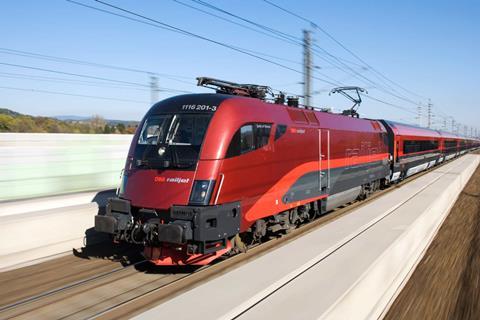 The move follows a trial last year, when Austrian and ÖBB provided an intensive AIRail service during May 2019 while Salzburg airport was shut down for runway works. The airline reported that this had been 'well received by passengers'.
'Wien airport can be reached by train from Salzburg in well under 3 h without changing trains', said Austrian CEO Alexis von Hoensbroech. 'Our AIRail offer is a more environmentally friendly alternative to flying. We are confident that we will be able to welcome many guests on AIRail from Salzburg in the future, who will transfer to long-haul and Eastern European flights in Wien.'
'With AIRail we offer our customers a continuous mobility chain, in which each mode of transportation can clearly play to its strengths', added ÖBB CEO Andreas Matthä. 'The additional AIRail connections will further enhance the flexibility of this environmentally-friendly trip.'