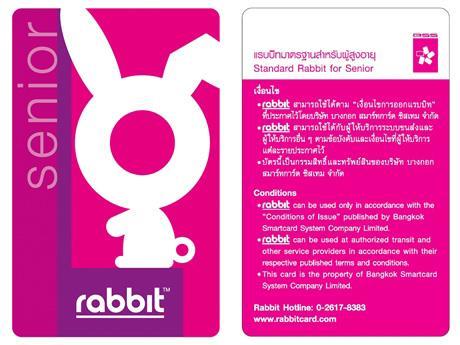 THAILAND: Bangkok Smartcard System Co has launched the 'Rabbit' smart card as a common ticketing platform for the city's public transport systems. It is also a stored-value electronic purse that can be used at more than 20 retail outlets.
BSS is part of BTS Group Holdings, with Bangkok Bank as financial partner. Rabbit cards are currently being sold through BTS Skytrain ticket offices, but validity is to be extended to MRT metro services by the end of the year.
Rabbit cardholders can join a Carrot Rewards loyalty programme, offering users points which can be redeemed for gifts and privileges.
A senior citizen version of Rabbit is to be introduced on July 1, offering Thai citizens over 60 half-price off-peak travel.