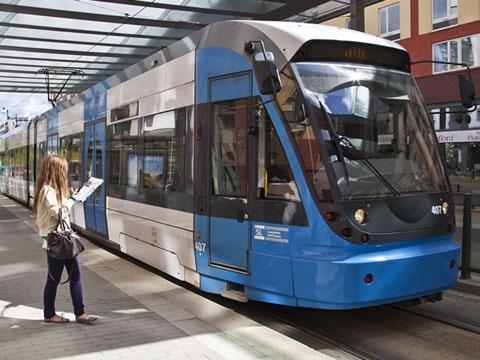 SWEDEN: Stockholm transport authority SL named DB subsidiary Arriva as the winner of two rail and bus operating contracts on November 22.
One contract covers the operation of Saltsjöbanan suburban rail, Tvärbanan and Nockebybanan light rail and local bus services from August 20 2012. A separate contract covers the narrow gauge Roslagsbanan and buses in Norrort from January 6 2013.
The contracts were tendered separately to reflect the expiry dates of existing agreements with Veolia, Keolis, Nobina and DSB/Svenska Tågkompaniet's Roslagståg. Combining bus and rail operations is intended to encourage co-ordination, and Arriva will be incentivised to grow ridership. The new contracts set out minimum service levels, but SL anticipates that the operator will exceed these.
The contracts are worth SFr11·7bn over eight years, with a four-year extension option.