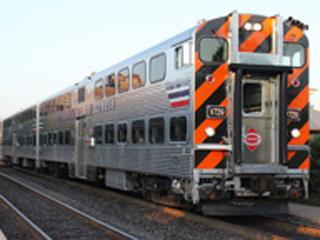 USA: Virginia Railway Express awarded Sumitomo Corp a $21m contract to supply eight gallery cars on February 15, with an option for up to 42 more which would take the total value of the order to $119m.
The cars will be manufactured at Nippon Sharyo's plant in Rochelle, Illinois, with the initial batch to be delivered in 2014. VRE will use the vehicles to replace older cars and expand the fleet to handle increasing ridership.
Gallery cars have a conventional lower deck and an upper level with seats on balconies either side of the aisle, allowing staff to check tickets on both levels from the lower deck. Sumitomo Corp has previously supplied a 71 gallery cars to VRE, and a total of 643 across the USA.