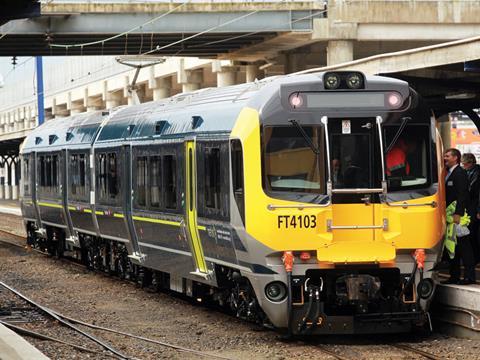 NEW ZEALAND: Greater Wellington Regional Council announced the shortlisted bidders for a contract to operate the capital's suburban rail services on December 22. The tender forms part of a programme to procure 'performance-based partnering contracts' for all of Wellington's public transport services
The shortlisted bidders are:
A joint venture of Transdev, which currently operates train services in Auckland, and Hyundai Rotem which supplies the 1·5 kV DC Matangi EMUs used in Wellington;
A joint venture of Keolis Downer, which operates the Gold Coast tramway in Australia, and national railway KiwiRail which is the incumbent contract operator in Wellington through its TranzMetro subsidiary;

Serco, which currently operates rail services in the UK, the Middle East and Australia.
Tender documents are scheduled to be issued to the shortlisted bidders early in 2015, with a preferred bidder to be selected in mid-2015 and the contract to be signed by the end of the year and come into effect from July 1 2016.