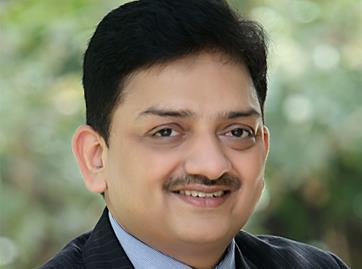 INDIA: The Ministry of Urban Development has appointed Vinay Kumar Singh as the first Managing Director of the National Capital Regional Transport Corp, which was established to design, finance, operate and maintain a regional rail network radiating from Delhi.
NCRTC is a joint venture, owned 50% by the Indian government and 50% by the state administrations of the National Capital Territory, Uttar Pradesh, Haryana and Rajasthan.
The NCR Planning Board initially identified eight corridors for the express rail network, where trains with rapid acceleration and braking would operate at a maximum speed of 180 km/h:
Delhi – Sonipat – Panipat (111 km);

Delhi – Ghaziabad – Meerut (90 km);

Delhi – Gurgaon – Rewari – Alwar (180 km);
Delhi – Hapur (57 km);

Delhi – Khurja (83 km);

Delhi – Ballabgarh – Palwal (60 km);

Delhi – Baghpat (56 km);

Delhi – Rohtak (70 km).
A task force established by the Planning Commission subsequently prioritised the three routes to Alwar, Panipat and Meerut, which together have an estimated cost of Rs722bn.
A civil engineer from the Indian Railway Service of Engineers, V K Singh initially worked at Indian Railways, where he became Divisional Engineer for the Ahmedabad – Kandla Port line. He later became Deputy Chief Engineer for the first phase of the Delhi Metro network, before moving to Northern Railway as Secretary to the General Manager, and later Executive Director at the Indian Railway Board.
More recently, Singh has served as CEO of India's High Speed Rail Corp, a subsidiary of railway development company Rail Vikas Nigam Ltd. He worked with Japanese consultants on the feasibility study for the Mumbai – Ahmedabad high speed line, leading to the signing of the intergovernmental technical and financial support agreement for this project last year.