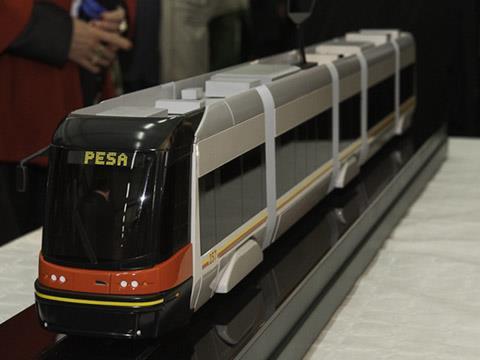 POLAND: Preferred bidder Pesa Bydgoszcz signed the contract to supply the city of Warszawa with 186 type 120N low-floor trams on May 29. The 1·5bn zloty contract was signed at Tramwaje Warszawskie's Zoliborz depot after the public procurement office approved the tendering process which had selected Pesa as the winner.
Deliveries will run from September 2010 to the end of 2013, enabling the replacement of around 40% of the current tram fleet.
The type 120N trams will be based on 15 cars already in service in Warszawa. They will be air-conditioned and 100% low-floor, accommodating 201 passengers including 40 seated in a five-section vehicle 31 120 mm long.