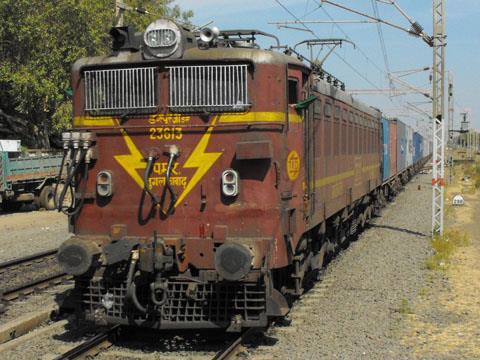 INDIA: The Asian Development Bank board approved a multi-tranche financing facility of up to US$500m to support the Ministry of Railways' US$1·1bn Railway Sector Investment Programme on August 31.
Due to be completed by December 2018, the programme includes double tracking, electrification and resignalling on busy freight and passenger routes in Chhattisgarh, Orissa, Maharashtra, Karnataka and Andhra Pradesh states, including the 'Golden Quadrilateral' connecting Chennai, Kolkata, Mumbai and Delhi.
ADB says a lack of investment in infrastructure and institutional constraints have seen Indian Railways services struggle to keep up with rising demand. ADB will also support accounting reforms to improve operational efficiency, and the monitoring of carbon emission reductions which are expected to occur as a result of bulk freight shifting from road to rail.
The funding is to be released in several tranches, with an initial 25-year loan of US$150m from ADB's ordinary capital resources. The Indian government will provide more than US$644m to cover the balance of the costs.
'This programme will help deliver more energy efficient, safe, reliable and environmentally friendly rail services along key high density routes,' said Hiroaki Yamaguchi, ADB Principal Transport Specialist. 'This in turn will result in direct and indirect economic opportunities for about 21 million people in programme areas who will benefit from faster travel times, lower costs and improved links to markets, production centres and social service facilities.'