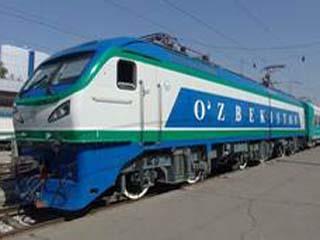 ASIA: Meeting at Wuhan in China at the end of October, ministers from the 10 Central Asia Regional Economic Co-operation Program countries agreed an action plan to implement transport infrastructure projects costing more than US$23bn, together with energy and trade initiatives aimed at improving connectivity.
The majority of the medium-term rail, road and air projects prioritised in the Wuhan Action Plan relate to the six CAREC corridors, which according to the Asian Development Bank are to be developed on a 'voluntary' and 'pragmatic' basis. The action plan is seen as living document which would be updated annually. ADB will act as facilitator.
As well as building new infrastructure, efforts will be made to reduce bureaucratic barriers to cross-border trade and to tackle smuggling. Work is to be undertaken to assess the role of public-private partnerships in the development of transport infrastructure.
Railway priority projects in the CAREC 2020 strategy

Country
Project
Cost (US$m)
Planned implementation
Afghanistan
Construction of 62 km fourth stage of (Iran) - Rahzanak/Ghurian - Herat route
125·0
2011-13
Afghanistan
Construction of Sherkhan Bandar - Kunduz - Khulm - Naibabad - Andkhvoy - Herat route
450·0
2012-15
Afghanistan
Construction of Aqina (Turkmenistan) - Andkhvoy route
75·0
2012-15
Azerbaijan
Trade and transport facilitation for Baku - Tbilisi - Kars route project
795·0
2011-14
Kazakhstan
Construction of Zhezkazgan - Saksaul'skaya route
2007·0
2012-16
Kazakhstan
Almaty - Korgas
1068·0
2012-15
Kyrgyzstan
Purchase of equipment for wagon repair and maintenance facility
4·0
2011-12
Kyrgyzstan
Rehabilitation of Balykchy - Chaldovar - Lugovaya (Kazakhstan) route
65·6
2011-15
Kyrgyzstan
Electrification of Lugovaya (Kazakhstan) - Bishkek route
250·0
2011-16
Mongolia
Track maintenance depot
35·0
2012-14
Mongolia
Rail operations control centre
57·0
2012-14
Mongolia
Passenger station extension
45·0
2012-15
Tajikistan
Construction of 40 km Vahdat - Yavan route
180·0
2012-15
Tajikistan
Construction of 50 km Kolkhozobod - Dusti - Nizhniy Pyandzh - Afghan border route
90·0
2012-15
Turkmenistan
Construction of Dashoguz - Shasenem - Gazojak route
454·0
2013-15
Turkmenistan
Construction of Atamurat - Ymamnazar - Aqina route
200·0
2012-13
Uzbekistan
Acquisition of new freight and passenger locomotives
122·5
2009-11/2013-14
Uzbekistan
Electrification of Qarshi - Termez route
388·0
2012-17
Uzbekistan
Navoi - Uchkuduk - Sultanuizdag - Nukus route
149·5
ongoing to 2012
Uzbekistan
Doubling and electrification of 93 km Yangiyer - Jizzax route
320·7
2009-13
Uzbekistan
Electrification of Marakand - Qarshi route
208·4
2011-16
Uzbekistan
Electrification of Marakand - Navoi - Bukhara route
443·9
2014-18