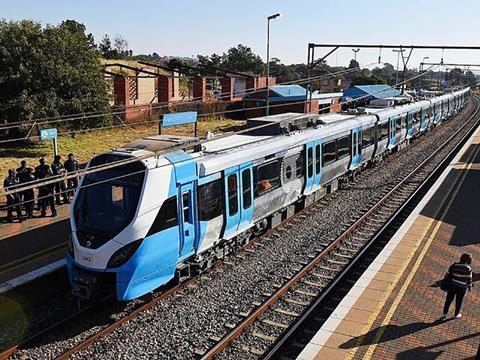 SOUTH AFRICA: Passenger Rail Agency of South Africa must comply with the safety requirements set by the Railway Safety Regulator under a ruling made by the North Gauteng High Court on October 11.
An initial court ruling on October 5 had lifted the suspension of PRASA's operating licence imposed on October 4 after 320 people were injured in a collision between two Metrorail-branded trains at Van Riebeeck Park station near Kempton Park northeast of Johannesburg on the previous day.
The second hearing confirmed the suspension of RSR's notice prohibiting PRASA from operating trains. The operator welcomed the move and Chair Khanyisile Kweyama said that it 'cannot be interpreted by management as absolving PRASA from its duty to ensure the safety of commuters and compliance with Safety Permit conditions'. Explaining that PRASA's application to be allowed to continue running trains 'was solely to avoid what could have been a national crisis if the notice was carried out', she said that PRASA would not 'put this country on a knife edge ever again as a result of us defaulting on our commitment and responsibility to ensure the safety of the commuters'. Group CEO Sibusiso Sithole said that he would be putting stringent monitoring measures in place 'that will guarantee the safety of our operations and that of the commuters we serve'. Under the terms of the court order PRASA is required to provide periodic feedback to RSR and to Judge Cassim Sardiwalla, who had described the case as a matter of national importance. The court is due to assess PRASA's overall compliance with the order on June 19 next year.