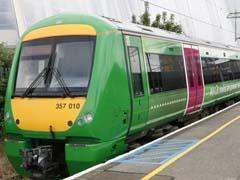 EUROPE: The EU-supported ECORailS project has published guidelines on the incorporation of energy efficiency and environmental criteria when tendering regional passenger rail transport contracts.
The guidelines are intended to prevent substantial risks to the public finances from future energy prices, and to tackle issues around noise and emissions, while keeping within the requirements of European tendering law. Planning ahead during tendering could prevent the untimely withdrawal of trains from service or the need for expensive refurbishments.
The main focus of the guidelines is on reducing energy consumption and CO2 emissions, with a target of a 5% cut from current practice, a 10% cut from existing rolling stock and a system-wide reduction of 15 % across all EU regional passenger rail services by 2020.
The ECORailS consortium consists of four transport authorities and 10 other organisations from Denmark, Germany, Hungary, Italy, Romania and Sweden. The guidelines are currently being tested in the Øresund region of Denmark, Berlin-Brandenburg in Germany, Brescia in Italy and Timisoara in Romania. The final version is expected to be published in April 2011.