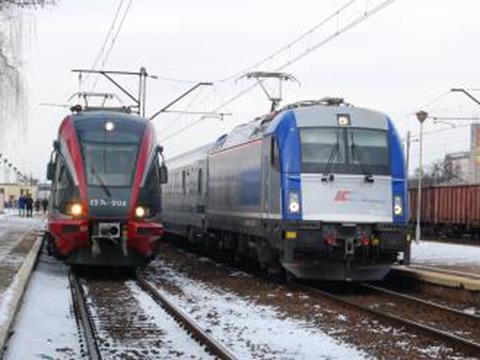 POLAND: PKP PLK has announced plans to close 2 000 route-km of railway. The decision comes after a six-month study of 458 sections of the network totalling nearly 7 300 route-km, out of a total of 21 600 route-km.
Of the three scenarios proposed in the study, the 'mild' variant was eventually chosen. This entails the closure of 90 sections. PKP believes that this will bring savings of between 60m and 80m złoty annually, which will go towards maintenance and upgrades of busier lines.
Services and maintenance will stop on the affected lines, but the track will not be removed, allowing for the possible reopening of some lines in the future.
Consultations are still ongoing with some local authorities. In the meantime, measures are being put in place for PKP workers affected by the closures, including options for voluntary retirement, relocation or retraining.
PKP also plans to sell 50 unused stations this year. PKP owns 2 500 stations, of which only 600 are in operation. It wishes to retain only those essential for inter-regional operations, with the remainder sold, demolished or transferred to local authority ownership.
Last year 58 stations passed to local government control; PKP wishes to double that in 2013. Legally, tenders are not needed if the local authority will continue to use the stations for rail operations, but stations that are to be converted must go to tender.
Around 1 000 buildings will be demolished, among them disused stations, warehouses and workshops.