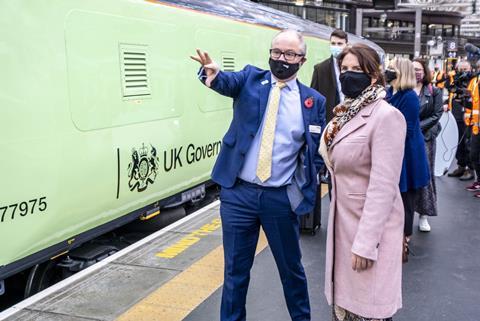 INTERNATIONAL: The International Union of Railways and global public transport association UITP marked the formal transport day at the COP26 Climate Summit on November 10 by urging policymakers to focus more effort on decarbonising mobility through modal shift.
In a joint statement UIC and UITP offered veiled criticism of the UK government's COP26 presidency, which has selected a priority theme of 'speed up the switch to electric vehicles' as its goal for the dedicated transport day. This was 'putting electric cars centre stage as the way to align the future of the land transport sector with the Paris Agreement', the statement said.
'Climate change cannot be stopped without decarbonising transport. Transport emits around 23% of the energy-related CO2 that feeds global warming. Without immediate action, transport's share of emissions could reach 40% by 2030. Transport emissions have grown faster than those of any other sector — with one mode of transport driving that unsustainable growth in road transport emissions more than any other', the organisations added.
'We cannot wait until 2050. Action needs to be taken now to ensure that the necessary changes to mobility are made this decade. Solutions already at hand can halt the rising emissions from transport this decade, but these are too low down on the agenda at the COP26.'
By focusing only on switching to electric cars, UITP and UIC added that 'there is a real risk that our roads will remain unsafe and congested, with persistent particulate air pollution issues. Cities are better when people can move around them, not when they are stuck behind a steering wheel.
'With excellent connectivity to the bicycle and pedestrian modes, rail and public transport must be the backbone of this approach. UIC and UITP are sending a clear message to COP26: let's move people, not cars, for the benefit of people and the planet.'
UK rail frustration
The formal COP26 proceedings for Transport Day focus on four thematic areas: Green Shipping Corridors; Accelerating the Zero Emission Vehicle Transition; International Aviation Climate Ambition and Future of International Road Freight.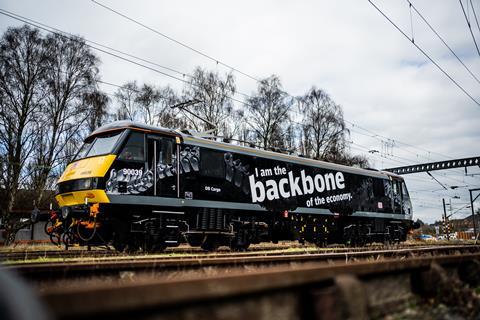 Some rail-oriented events have been organised on the fringes, including demonstrations of battery and hydrogen multiple-units at Glasgow Central station and a summit looking at low-carbon logistics at the Mossend rail freight terminal.
Industry insiders report a lack of urgency on the part of the UK government delegation setting the COP26 agenda, which stymied a large-scale participation in the summit by a pan-industry group from British rail industry organisations, led by the Rail Delivery Group.
One widely-held view is that the COP26 organisers were more keen to highlight 'problem sectors' like road haulage and aviation in order to focus decarbonisation action on these areas, rather than modes which are already regarded as sustainable, such as cycling and rail.