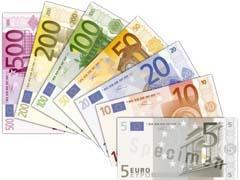 EUROPE: The Shift2Rail joint technology initiative which is intended to form the backbone of European railway research over the next decade took a major step forward on December 16, when the European Commission published its formal proposal for the Council Regulation needed to establish the JTI as a Joint Undertaking.
Developed over the past two years, Shift2Rail is being backed by around 80 organisations from the rail sector, including suppliers, infrastructure managers, train operators and research institutes, working with the European Rail Research Advisory Council. Intended to form part of the EU's Horizon 2020 research programme, it would focus on three major targets for the rail sector: enhancing capacity, increasing the reliability and quality of services, and significantly reducing life cycle costs.
Including research, development and a series of demonstration activities, the Shift2Rail initiative envisages a total investment of nearly €1bn over seven years, which will be co-financed by the EU and the various private sector partners. This would treble the amount of EU funding made available for railway research compared to the current budget period.
Responding to the announcement, UNIFE Director-General Philippe Citroën thanked Transport Commissioner Siim Kallas and Research Commissioner Máire Geoghegan-Quinn for their support. The promoters now hope that the European Parliament, the Transport Council of Ministers, and the Commission will work together to approve the Regulation during the Greek presidency of the EU in the first half of 2014 'so that the Joint Undertaking can start its activities at the beginning of 2015'.