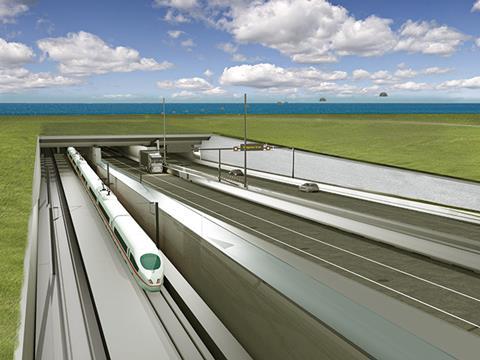 EUROPE: 'Flagship initiatives' including the Rail Baltica standard gauge line, the Brenner base tunnel and the Fehmarn Belt fixed link are amongst the 276 transport projects which the European Commission has selected to receive €13·1bn of Connecting Europe Facility funding under the September 2014 call for proposals. Other projects selected include the Caland Bridge in Rotterdam, the Iron Rhine and improvements to cross-border links between Groningen and Bremen.
The funding decisions announced on June 29 must be formally adopted by the CEF committee when it meets on July 10. Individual grant agreements would then be prepared by the Innovation & Networks Executive Agency and signed with project beneficiaries in the second half of 2015. The grants would cover between 20% and 85% of individual project costs, with public and private co-financing taking the total investment to €28·8bn.
CEF is to provide a total of €24·05bn from the EU's budget in 2014-20. The Commission said the September 2014 call for proposals had generated 'unprecedented interest', producing 700 applications worth a total of €36bn. The Commission has selected the projects with 'the highest European added value', mainly forming part of the core trans-European transport network and aiming for a balance of geography and transport modes.
'I am very pleased to propose the largest investment plan ever made by the EU in the transport area', said EU Commissioner for Transport Violeta Bulc. 'The projects we selected will serve citizens and businesses alike, by upgrading infrastructure and removing existing bottlenecks. They will also promote sustainable and innovative mobility solutions.'
'This unprecedented investment represents a major contribution to the Commission's agenda of growth and job creation', she added. 'Implementing the trans-European transport network could create up to 10 million jobs and increase Europe's GDP by 1·8% by 2030.'