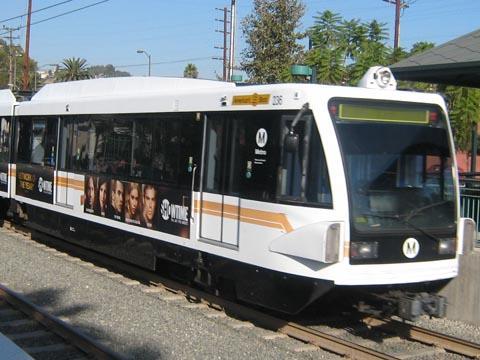 USA: A $21·5m planning and engineering services contract for the Regional Connector light rail project in Los Angeles has been awarded to a joint venture led by AECOM. The scope of work encompasses advanced conceptual design and preliminary engineering, including the completion of environmental impact reports.

The Regional Connector is a 3 km, three-station light rail extension from the existing Blue Line terminus at Seventh Street/Metro Center to a junction with the Gold Line in the Little Tokyo/Arts District just south of Union Station. The link will allow LAMTA to combine its Blue, Gold and Expo lines into a two-route network running north-south from the San Gabriel Valley to Long Beach and east-west from East Los Angeles to Santa Monica.

The Skanska/Rados joint venture has provisionally been selected to design and build Phase 2 of the Expo light rail line between Culver City and Santa Monica under a $1·5bn contract, subject to final agreement on route and staff issues.

LAMTA has also received approval from the Federal Transit Administration to launch preliminary engineering works for the $5·2bn Westside extension to the heavy metro Purple Line. The 15·3 km underground alignment will take the route through Wilshere to a terminus in Westwood.

* LAMTA has completed purchase of the 15·3 ha Union Station site from Catellus Operating Partnership for $75m. The authority said the purchase would safeguard the station for future expansion.