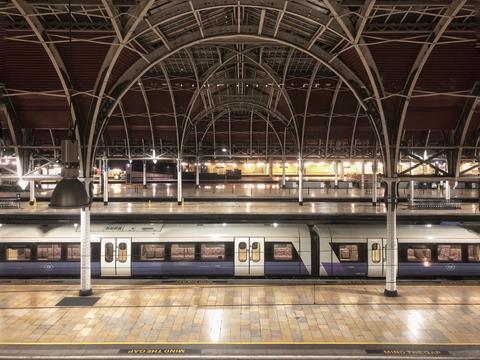 UK: MTR Crossrail started operating stopping services between Paddington and Heathrow Airport under the TfL Rail brand on May 20. These are due to become part of the Elizabeth Line in December.
TfL has taken over services to Heathrow Terminals 2 & 3 and Terminal 4 from Great Western Railway, which previously ran them under the Heathrow Connect joint venture with Heathrow Express. Two trains/h are operated using the same Class 360 electric multiple-units that had previously operated the service.
The following day TfL Rail replaced GWR stopping services between Paddington and Hayes & Harlington. These trains are now operated using Class 345 Aventra EMUs supplied by Bombardier, which will also operate Heathrow Airport services once the testing of ETCS Level 2 in the Heathrow tunnels is completed.
The two trains/h to Hayes & Harlington call at all stations except Hanwell, while the Heathrow services call at all stations except Acton Main Line.
As part of the change, Oyster and contactless payment has been extended to cover TfL Rail services to Heathrow. Heathrow Express services will become eligible for these payment methods later this year.
Transport for London awarded MTR Crossrail the operating concession for the Elizabeth Line in 2014. In May 2015 MTR began operating services between Liverpool Street and Shenfield in the east, formerly run by Greater Anglia. MTR Crossrail staff have been present at stations on the western route since TfL took on these stations' management in December 2017.
'Having been operating the TfL Rail service in the east of London for the past three years, we are delighted to have come to the west as well', said MTR Corp CEO Lincoln Leong. He added that MTR Crossrail 'will continue to work hand in hand with TfL, Network Rail and other key partners for the smooth launch of the Elizabeth Line service across London.'
From December TfL Rail services east and west of central London will be rebranded as the Elizabeth Line to coincide with the opening of the tunnels under central London, although the routes will not be fully connected until December 2019.
The Elizabeth Line service will initially operate in three parts: Paddington (low level) – Abbey Wood, Paddington (main line) – Heathrow and Liverpool Street – Shenfield. From May 2019 services from Shenfield will continue through to Paddington (low level). From December 2019 trains will run through from Shenfield and Abbey Wood in the east to Reading and all Heathrow terminals in the west.
A third entrance to Ilford station, on the eastern TfL Rail route, is to receive £750 000 from TfL's Growth Fund, Mayor of London Sadiq Khan announced on May 21. The southern entrance is expected to cost £2·2m to complete.