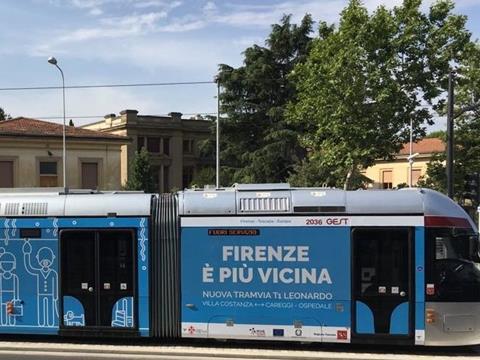 ITALY: A tram extension was inaugurated in Firenze on July 16, adding 4·1 km to the city's sole light rail route.
The extension links the former eastern terminus of T1 at Alamanni-Stazione with Careggi-Ospedale to the north. The extension was known during construction as route T3, and test running began on February 12.
Hitachi Rail Italy is supplying seven five-section bidirectional Sirio trams to operate the extension; these augment the fleet of 17 delivered for the opening of the initial phase of T1.
Route T2 is due to open in October. This will link Piazza dell'Unità d'Italia in the city centre with the airport in the northwest, via Firenze Belfiore high speed rail station, which is currently under construction. T2 would be operated with 22 trams.