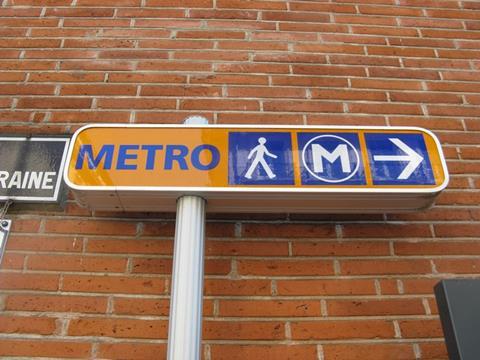 FRANCE: A consortium of Systra and Arcadis has been awarded a systems project management assistance contract for the third line of the Toulouse automated metro.
The planned 27 km line with 20 stations would link major centres of employment and offer interchanges with metro Lines A and B, two tram lines and several bus routes. It would also improve the connection between Blagnac airport and Matabiau railway station. Ridership is estimated at more than 200 000 passengers per day.
The contract announced on April 18 covers the specification of the rolling stock, railway systems, stations and depot. 'Following our project management assistance assignment for three lines on the Grand Paris Express, as well as our role automating Line B of Lyon Metro, Systra is once again at the centre of a major automated metro project in France', said Jean-Yves Reynaud, Systra's Commercial Director for France.
Arcadis Development Director Lionel Barin added 'our continued involvement with Tisséo-Collectivités and Tisséo-Ingénierie in emblematic transport projects for the city of Toulouse and recognition of our expertise are reflected in this latest success. Following our project management for the extension of three short stations as part of the capacity doubling for Toulouse Metro Line A, Arcadis experts, who are very close to our clients, will once again benefit from a flagship infrastructure project for a city and its wider region.'