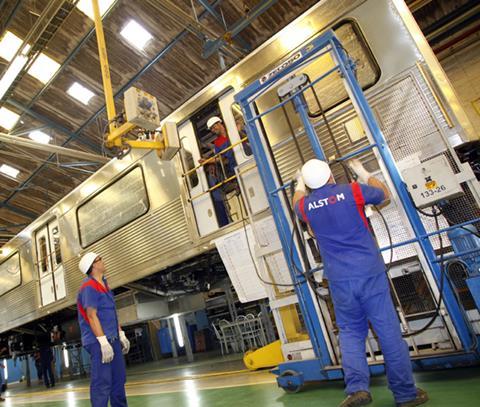 CHILE: Metro de Santiago has awarded Alstom a €220m contract to refurbish the 35 seven-car NS74 trainsets by mid-2018, fitting AC traction equipment.
The Alstom-built trainsets have been in operation for 40 years and will be modernised at the Neptuno depot starting with the trains operating on lines 2 and 5. According to Alstom, this will extend the life of the vehicles by 20 years and reduce energy consumption by 30%, as well as improving comfort, reliability and security.
The DC traction equipment will be replaced with AC. Alstom will also supply static converters for auxiliary equipment, a communications system, new doors, interiors and air-conditioning. In addition to the project management and engineering, the contract includes 10 years of technical assistance and maintenance.