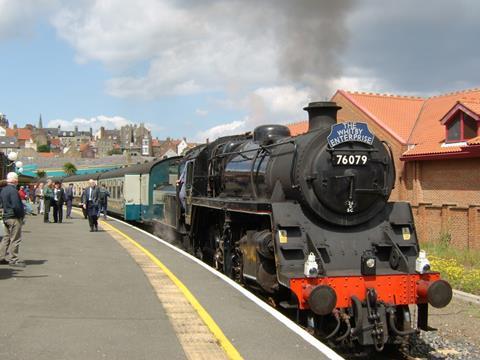 UK: Siemens has appointed Indian company Infotech to undertake the signalling design work for a project to increase capacity at Whitby station, which is served by franchised operator Northern Rail as well as the heritage North Yorkshire Moors Railway.
The signalling contract awarded to Siemens in October covers design, supply, installation, testing and commissioning, with completion scheduled for May 2014.
'Although we have worked closely with Infotech for over seven years, previously we have outsourced only selected elements of design work', said Siemens Delivery Director Rob Cairns on December 12. 'However, given the company's proven track record, we took the decision to place the whole of the design work to the Hyderabad-based team for this project.
'With an increasing demand for design services forecast throughout Network Rail's Control Period 5, it is likely that this will be the first of many such schemes to be handled by Infotech, as we look to increase our total design capacity through the partnership arrangement,' he added.
'Outsourcing design work in this way is assured by the quality and thoroughness of the scoping work provided by our UK teams, ensuring that all design outputs are in accordance with UK standards and working practices'.