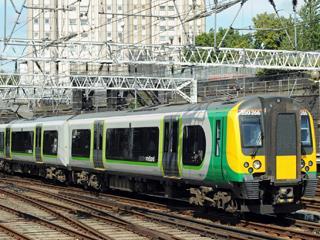 UK: Siemens is to provide 50% of the cost of a training academy specialising in traction and rolling stock skills, to be built at its King's Heath depot in Northampton which maintains electric multiple-units for London Midland and is the headquarters for Siemens' UK service operation.
The remainder of the funding is to be provided by the National Skills Academy for Railway Engineering and the Department for Business, Innovation & Skills, with support from DfT.
Reflecting the funding agreement, 50% of training capacity at the new academy is to be used by Siemens employees, with the remainder released to the wider industry. Expected to welcome its first students in spring 2015, the training centre will act as a national 'hub' with regional 'spokes' at other rolling stock maintenance depots around the country.
As well as providing training for apprentices and graduates entering the industry, the academy will enable existing staff to update their skills in areas such as modern electronic train control systems and ETCS.
Siemens estimates that the UK rail industry will need to recruit 4500 new traction and rolling stock specialists in the next five years. This is partly driven by the age profile of existing staff, but also by significant technical changes including the increased use of onboard electronics and computer networks.
'We are proud that Siemens, in collaboration with NSARE, will play such an integral part in ensuring rail industry employees have the skills and competencies required to maintain the next generation of trains in which the UK government is investing', said Siemens Rail Systems Managing Director Steve Scrimshaw.
NSARE has signed a partnership agreement with the National Skills Academy for Construction, formally recognising training commitments made by Costain and Network Rail for the rebuilding of London Bridge station under the Thameslink Programme. Targets have been set to support and train 40 apprentices, 71 young people on work placements, 22 graduates and 80 new employees over the four years of construction.