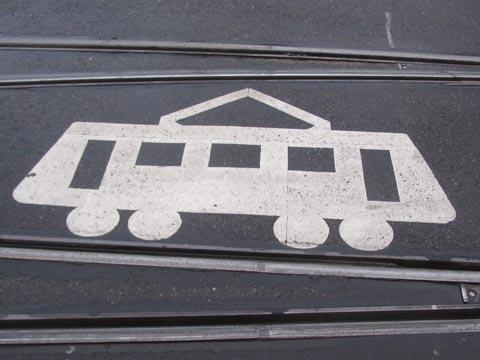 UK: Secretary of State for Transport Alistair Darling has effectively killed any prospect that light rail construction in England will resume in the near future. Thanks to devolution of such matters to the Scottish Parliament, a new network is still expected go ahead in Edinburgh.
The first indication of trouble came on March 8 2004 when Darling opened Line 1 in Nottingham, bringing to an end over 14 years of continuous LRT building. He refused to endorse any extensions or new starts, saying that the government would not 'pay more and more for less and less'.
The escalation of LRT costs was highlighted in a report issued by the National Audit Office, which was critical of the way the Department for Transport had driven up costs by forcing promoters to rely on deals which placed revenue risk as well as construction risk with the private sector. Money has also been wasted by ministers and civil servants demanding endless studies of different funding deals and bus alternatives.
After publishing his Future of Transport white paper on July 20 2004, Darling again criticised LRT costs. Manchester's 'Big Bang' scheme for three Metrolink extensions was put on hold, and negotiations have led nowhere. Now it emerges that a £58m grant promised for six more cars and track renewal on the present line is still under discussion.
On November 3 2005 Darling formally killed off the Leeds Supertram, having withdrawn funding support in July 2004 on the grounds that costs had risen by 40% and buses were cheaper. When his junior minister Derek Twigg issued statements on November 29 terminating the Portsmouth and Liverpool schemes simultaneously, there was real anger among local authorities.
Liverpool's Passenger Transport Authority Merseytravel announced on December 5 that it was seeking a judicial review, on the grounds that £170m had been promised three years earlier, and no more grant was being sought now. While the cost had increased, this had been covered from other sources with any over-run being met locally.
Councillor Mark Dowd, who chairs Merseytravel, said 'we have acted honourably and been honest with the government all the way through. The government has embarked on a trail that was dishonest and we will fight this matter through the courts.' Speaking for the seven PTAs, Dowd said 'it is a colossal waste of professional and financial resources to spend upward of 10 years appraising and re-appraising schemes ... only to see them scrapped at the eleventh hour.'