Rail traffic is faced with the major task of switching to digital technologies as quickly and at the same time as cost-efficiently as possible. Commercial-off-the-shelf (COTS) systems have great potential for the development of digital interlockings. This is true not only with regard to lowering investment and life cycle costs compared with conventional proprietary systems but also to reducing dependence on individual suppliers - i.e. 'vendor lock-in'.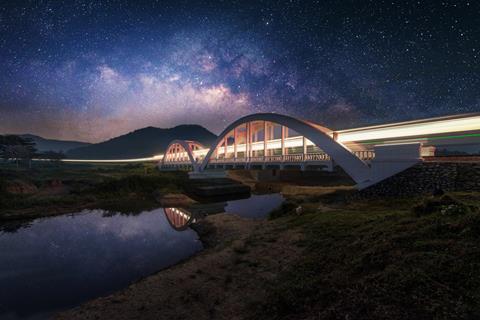 Timely, cost efficient implementation of digital interlockings
Proprietary systems developed for the rail industry are very expensive - for example, interlockings and level crossings. They also constitute an obstacle to cross-system, cross-network and cross-border interoperability. Rail operators therefore need automated components and systems which are interoperable regardless of the respective manufacturer and which are based on generally applicable industry standards. Technology standardization is the only way of lowering the costs of running, servicing and maintenance and of meeting the challenges of implementing the digital revolution as quickly as possible while keeping costs low in the long term.
Digitization with great utility value
Investment in digital interlockings is a sound move. Some signal boxes in use today can only control points and signals a limited distance away, with the same applying to communication with the operations centres – digital data transmission removes this restriction. Also, with digitization, intelligence is transferred from the hardware to the software. This means that the systems can be upgraded and updated - an essential feature enabling future technologies such as automated railway operation.
Faster digitization with off-the-shelf products
Rapid availability and overarching standards are incompatible with the development of specific proprietary systems. This is why alternative COTS systems, are increasingly coming to the fore. These are already in use today in different industrial applications. They are produced in large numbers and so are readily available and, as standard systems, are significantly cheaper than proprietary railway systems.
COTS also offer advantages because they are already available as licensed, pre-certified components. This greatly reduces the documentation work under the latest standards. For example, there are safety controls, already available today, which are certified to CENELEC standards EN 50126, 50128 and 50129 for use up to maximum safety level SIL 4 (such as HIMax or HIMatrix from HIMA).
Standardization for more openness
With regard to standardization and openness, COTS controllers offer very clear advantages over proprietary solutions. Their operating systems are based on globally available standard programming languages pursuant to IEC 61131 and provide interfaces to all important communication protocols such as Ethernet TCP/UDP, RS485, RS422, RS232 or CAN. Communication is via established protocols. Programmes such as the EULYNX initiative demonstrate that such standardised interfaces constitute a crucial technological driver in the safety-relevant railway market. COTS components on the basis of global standards are simple to integrate and are also cost-efficient.
Also, COTS systems come with a high degree of future-proofness because they can be adapted to meet future requirements and can be enhanced with relatively little effort by additional new functions. Future systems, for example driverless trains, platform clearance procedures with cameras, door controls, powertrain monitoring can therefore best be implemented with a consistent COTS train protection system.
Standardization, widespread roll-out and use of programming languages commonly used in industry pursuant to IEC 61131 make COTS controllers significantly easier to operate and maintain. They come with significant planning reliability, including the availability of spare parts and software updates. This significantly reduces operating and life cycle costs with the same level of safety in comparison with proprietary technology.
COTS become an integral part of railway technology
COTS is increasingly becoming an integral part of railway technology. Compared with proprietary systems, COTS solutions have some clear advantages. Because of their standard components and high production figures they can be obtained at considerably lower prices. Commissioning and maintenance are simpler, they give end customers greater freedom when selecting a supplier and gain customers with their short delivery lead times and high availability. In numerous railway projects, COTS solutions have not only proved that they give the user a clear plus in terms of value but they also form the basis of innovative business models. The trends clearly show that the share of COTS controllers in the world market for safety electronics in the railway industry is already set to rise steeply.
About the authors
Manfred Gilliam. Business Development Manager Rail DACH, HIMA Paul Hildebrandt GmbH
Sabine Konradi, Segment Marketing Manager Rail, HIMA Paul Hildebrandt GmbH
About HIMA
The HIMA Group is the world's leading independent provider of smart safety solutions for industrial applications. With more than 40,000 installed TÜV-certified safety systems worldwide, HIMA qualifies as the technology leader in this sector. Its expert engineers develop customized solutions that help increase safety, cyber security and profitability of plants and factories in the digital age.
For over 50 years, HIMA has been a trusted partner to the world's largest oil, gas, chemical, and energy-producing companies. These rely on HIMA solutions, services and consultancy for uninterrupted plant operation and protection of assets, people and the environment. HIMA's offering includes smart safety solutions that help increase safety and uptime by turning data into business-relevant information. HIMA also provides comprehensive solutions for the efficient control and monitoring of turbomachinery (TMC), burners and boilers (BMC) and pipelines (PMC). In the global rail industry, HIMA's CENELEC-certified SIL4 COTS safety controllers are leading the way to increased safety, security and profitability.
Founded in 1908, the family-owned company operates from over 50 locations worldwide with its headquarters in Bruehl, Germany. With a workforce of approximately 800 employees, HIMA generated a turnover of approximately €123 million in 2018. For more information, please visit: https://www.hima.com/en/industries-solutions/rail
Websites
We are not responsible for the content of external sites