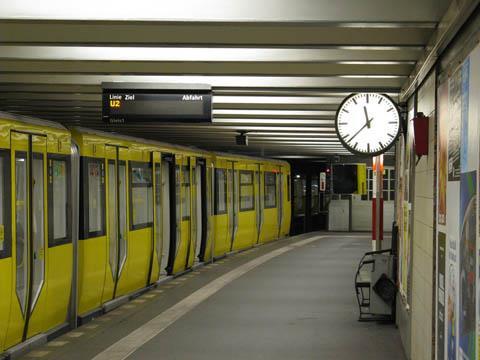 GERMANY: Berlin transport authority BVG has selected Stadler Pankow to produce two small-profile metro trains as a pilot for the replacement of the current A3L71 fleet.
The pre-production Type IK trainsets will be delivered for trials by 2015. If successful, there is an option for series production of up to 34 more trainsets for delivery from 2017.
The four-car units will have wide gangways and body sides which curve outwards to maximise internal space within the constraints of the tunnel profiles.
Consultation on the interior design is underway, but Stadler expects the trains to have around 80 longitudinal seats, space for around 250 standing passengers and multi-purpose areas for wheelchairs, bulky luggage and pushchairs.
This is the first metro rolling stock order won by Stadler, which said it will carry out design and production at its Pankow, Reinickendorf and Hohenschönhausen plants in Berlin.
The contract was awarded after an open tender. 'Stadler Pankow GmbH impressed us with an innovative concept and its references in the rail vehicle industry', said Hans-Christian Kaiser, Metro Director at BVG.