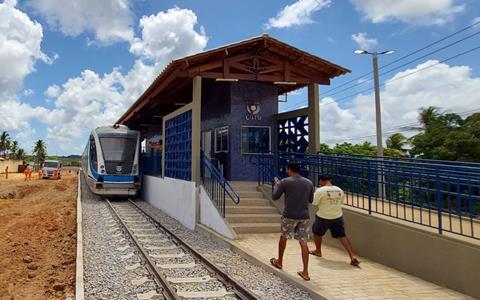 BRAZIL: Federal operator CBTU has started operations on a 15 km two-station extension of Natal's suburban Linha Sul from Cajupiranga to São José de Mipibu.
The city's diesel-operated 1 000 mm gauge suburban network currently consists of two lines, both of which are being extended.
The two new stations on Linha Sul were completed on December 19 and an initial service of four pairs of trains per day began running on January 2. This was increased to eight trains per direction from January 9, meaning that all trains on the line now run through to São José de Mipibu. Services operate between 05.02 and 18.35 each day.
A further extension of Linha Sul from São José de Mipibu to Nísia Floresta is scheduled to be handed over at the end of January. Opening of the full extension is projected to double the ridership on the network, adding an estimated 11 000 riders a day.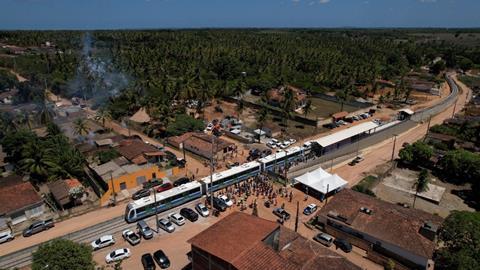 The total cost of the Linha Sul extension has been put at R$78m, of which R$51·6m is being covered by the federal government.
'Today we celebrate another stage of this important project to expand the rail system in the Metropolitan Region of Natal, with the delivery of two more stations', said CBTU CEO José Marques de Lima. 'The population of two more municipalities will benefit from safe, punctual and comfortable transportation', he added.
The construction of a new branch of Natal's Linha Norte to Jardim Petrópolis began in September 2021, and is expected to be completed in February. This will add 4·1 route-km and three stations, and is projected to boost network ridership by more than 2 000 passengers/day.