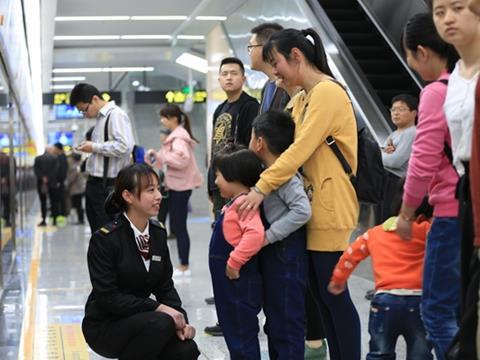 CHINA: Suzhou's third metro line opened on April 15, and carried 1·6 million passengers over its inaugural weekend, according to the transport authority.
Line 4 connects Longdaobang in the north with Tongli in the south, with 29 intermediate stations on a 42 km route. A 10·8 km branch from Hongzhuang to Muli, with seven stations, will become part of the future Line 7.
Interchange is provided with Line 1 at Leqiao, with Line 2 at Suzhou Railway Station and Shihu Donglu, and with the future Line 3 at Baodai Lu.
Services are operated with a fleet of 40 six-car trainsets supplied by CRRC Nanjing Puzhen. Škoda Kingway Electric joint venture has supplied traction motors.