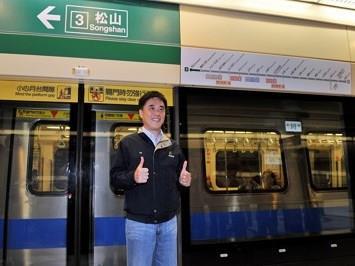 TAIWAN: An 8·5 km, eight station east-west extension of Taipei metro Line 3 to Songshan was inaugurated on November 15, with Line 3 services no longer running to Tamsui in the north.
The opening coincides with additional peak-hour services on the Red and Green lines. Headways on the Green Line between Taipower Building and Xintian have been shortened from 6 min to 3 min; headways on the Red Line have decreased from 6 min to 4 to 5 min between Beitou and Xianshang.
Taipei Rapid Transit Corp is implementing promotional offers on the new line, including free travel for some passengers, until December 14.