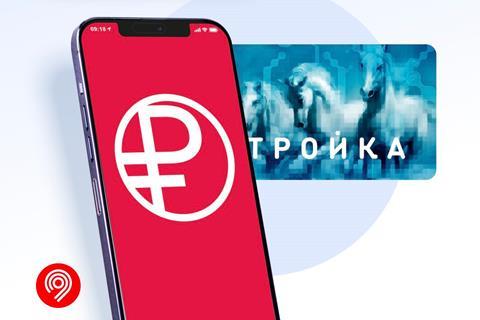 RUSSIA: Moskva Metro is to test fare payment using the digital rouble which is being developed by Bank of Russia to act as a national currency alongside cash.
An initial 13 banks are to begin testing the digital rouble from August 15, with gradual introduction into wide circulation planned from 2025.
The first stage of the Moskva Metro trial will involve selected employees who will be able to purchase a unique design of Troika smart card using digital roubles or buy a Troika card pre-loaded with them. These will be accepted throughout the entire metro.
Moskva Metro said it has traditionally been a testing platform for innovative developments, and roll-out across other modes of transport could follow if the metro pilot is successful.
'We are introducing the most advanced Russian technologies in urban transport in accordance with the task of Mayor Sergey Sobyanin', the metro operator said on August 10.
The first stage of Bank of Russia's digital currency testing is intended to check basic transactions, including the creation of digital wallets, person-to-person transfers, automatic bill payments and QR code payments for goods and services.
The bank's First Deputy Governor Olga Skorobogatova said 'we will be able to test how the digital rouble platform operates in real-life conditions, check all necessary procedures with the participation of clients, adjust the processes where needed, and make sure that the customer journey is convenient and easy-to-understand for users'.