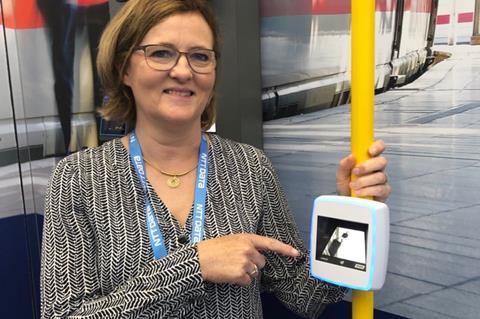 USA: HID Global has launched its TripTick Halo ticket reader, combining near-field communication, QR/barcode and contactless EMV payments in a single onboard device which can be mounted on a surface, pole or desk.
Unveiled at the Transport Ticketing Global exhibition in London on June 28, the TripTick Halo has a single user interface, complying with standards for contactless payment, 1D and 2D barcodes and NFC/RFID tickets and tokens from mobile phones, tablets, wearables, contactless cards and paper.
An LED illumination halo ring provides an unobstructed status view, and there is also audible feedback.