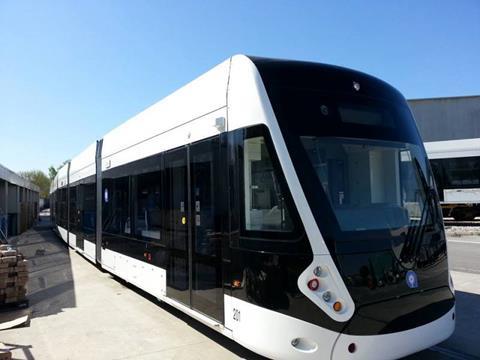 SOUTH KOREA: Hyundai Rotem has signed a memorandum of understanding with Hyundai Motor's Mabuchi Research Institute for the development of a hydrogen fuel cell tram.
The agreement announced on June 10 would see Hyundai Motor, which already has hydrogen fuel cell cars and buses in its portfolio, supply fuel cells that would be fitted to a Hyundai Rotem low-floor tram. Hyundai Rotem will also be responsible for developing and testing interfaces between the fuel cells and the vehicle.
The prototype due to be completed in 2020 would have a 200 km range between refuelling and a maximum speed of 70 km/h.