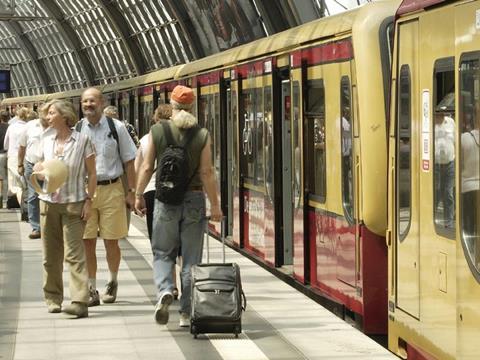 GERMANY: Deutsche Bahn subsidiary S-Bahn Berlin is to use Synectics' Synergy 3 operations management platform to integrate and automate data processing, incident response and performance reporting across its network.
This is intended to enable the operator's staff – as well as other stakeholders including as the police, infrastructure managers and other transport operators – to react to any service disruption or security events.
'S-Bahn Berlin is viewed as a technological innovator when it comes to transport and smart cities', said Greg Alcorn, Divisional Director at Synectics. 'S-Bahn Berlin's inspirational vision means this is not a standard service and security management partnership. It is a 360-degree, immersive collaboration that spans workforce management, computer-aided dispatch, on-vehicle communications, service and security.'
Deployment is expected to take 15 months, and the contract includes eight years of support.