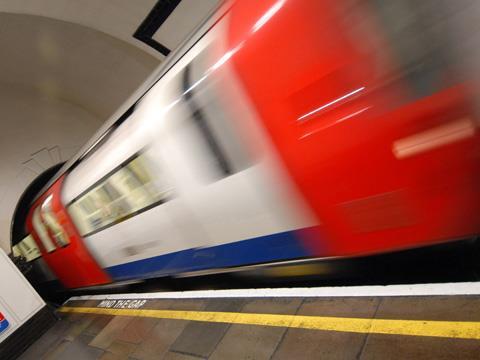 UK: Transport for London has started looking into the adoption of technology that would help to prevent suicides on its rail networks.
The Technology Preventing Suicide project has been launched in line with the Mayor of London's Vision Zero strategy, which aims to eliminate road deaths by 2041. TfL says that this should also cover the elimination of suicide and serious injuries on the London Underground and other rail networks.
The transport authority has issued a Prior Information Notice for early market engagement that would inform how best to define and procure a 'totally new and innovative solution'. TfL says that this could take a range of forms, including infrastructure modifications, or tools that could be used by staff or passengers.
'Over the past year, we've seen a notable rise in the number of staff interventions as a result of the new training programme we have introduced on how to identify and support any customers who appear to be in distress', said TfL's Commercial Innovation Lead Rikesh Shah. 'As new technology is emerging, we are currently exploring how it could reduce suicide attempts on the rail and Underground network.'
TfL notes that most suicide attempts on the Underground take place on its seven deep tube lines, but any technology would be implemented across the entire London Underground network, along with other rail networks on which TfL services operate.
Shah stressed that 'it's too early to draw any conclusions, but we should be working with market innovators' to explore potential options.