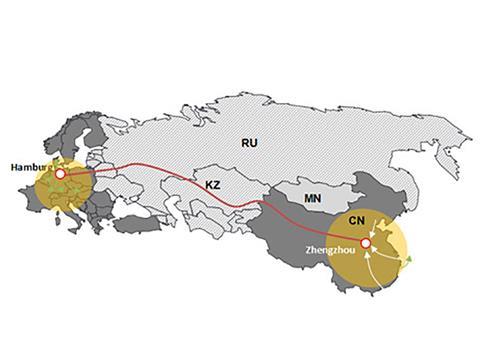 CHINA: Business software developer Ab Ovo signed a contract on October 26 to provide Shanghai-based logistics company Railink International with a service planning and 'track and trace' container management package. This will be used on Railink's 'One Belt, One Road' routes from China to destinations in Mongolia, Russia, Central Asia and Europe.
The system is expected to go live by the end of the year. It will be the first deployment of a modular software as a service package which Ab Ovo has developed to make its products attractive to medium-sized logistics companies as well as the large rail operators such as DB Cargo, Green Cargo, B Logistics and VR which it has previously supplied.
The modular platform enables operators to choose only the features they require, with options running from a basic package containing service planning tools to premium packages which incorporate financial modelling, automated invoicing and wagon fleet management.