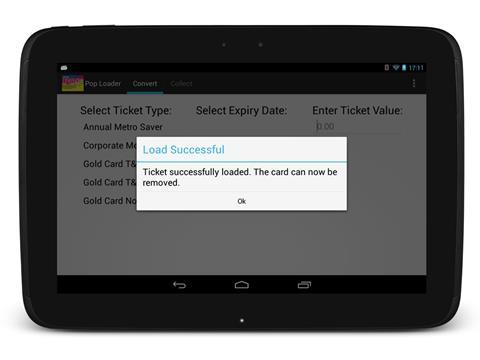 UK: Ecebs has developed an app for off-the-shelf Android tablet computers which enables ticket office staff to transfer existing paper season tickets to smart cards quickly.
The app was developed for Tyne & Wear transport authority Nexus to support the roll-out of its Pop smart card. A passenger's season ticket details are entered into the app, which then connects to the Ecebs Remote Ticket Download System, with the tablet acting as a terminal using NFC technology to write the ticket information to a smart card held against it. This enables passengers to switch from paper to smart card before their existing season ticket expires, speeding up the conversion programme.
Future plans include support for adding pay-as-you-go credit to smart cards, and enabling staff not based in ticket offices to use standard mobile devices to upload single-use ticket products to smart cards.