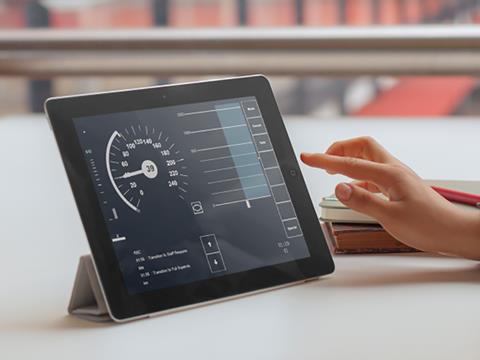 UK: Software specialist 3Squared has worked with Virgin Trains East Coast to develop an app to help train drivers familiarise themselves with in-cab signalling systems.
The European Rail Traffic Management System, Driver Machine Interface app is now available on a white label basis for use by other passenger or freight operators seeking to provide drivers with a 'fast-track familiarisation tool' ahead of ERTMS training on full scale driving simulators. The app is intended to reduce the demand for simulator time, shortening training times and saving money.
It was developed after research by the Rail Safety & Standards Board found that drivers who currently move between signalling systems felt the route learning they received prepared them well, but increasing the number of changes and placing drivers in areas of high complexity or degraded operations could create confusion as to which train protection system is active.
'The transition to a digital railway is one of the biggest challenges the rail industry has faced in the last decade', said 3Squared Managing Director Tim Jones. 'The technology is tried and tested but we must not forget about the people who work within the industry. This will be a significant shift in the way of working for many people who need the tools and support required to meet the challenges presented by that shift.'